Spay/Neuter Trip FAQs
Location
Where are you located?
---
5755 Washington St Milton, FL 32570
---
Where is the spay/neuter clinic?
---
Operation Spay Bay is the main clinic we use. It is located in Panama City, Florida. Occasionally, we use Wiregrass Spay/Neuter Alliance in Dothan, Alabama.
---
---
General
How many animals go on each trip?
---
The number of animals we take on each trip varies based on the availability at the clinic, date, and species of animals.
---
What is the minimum age/size my animal must be?
---
All animals must be at least 3 months old and 3 pounds.
---
My animal is already fixed. Can they go on the transport just for vaccines?
---
No. This is strictly a spay/neuter transportation service.
---
What if my animal is pregnant or in heat?
---
We do not charge extra for this service. Should your animal have any special needs post surgery, we will let you know at pickup. If your animals required any extra pain meds or antibiotics, outside of what all animals are given at the time of surgery, we will provide them to you at pick up. The price for extra medicine does not typically exceed $15.
---
Do you give them pain meds/antibiotics?
---
Yes. The clinic we use employs veterinarians who care deeply about the animals they perform surgery on. Any animal undergoing surgery receives pain meds and antibiotics. Typically these will come as an injectable which last 24 to 48 hours post surgery. If extra is needed, the veterinarian will send it home with your animal. ​
---
What if my animal is sick the night of drop off?
---
We are unable to accommodate any animals showing signs of illness on our trips. This is due to our promise to maintain a safe and healthy environment for animals using this service. If we turn away your animal, for any reason, during a night when you have a paid reservation, we will take them on our next trip at no extra charge. ​
---
Can my aggressive dog use this service?
---
If we are unable to safely interact with your dog, then we cannot allow them on our trips. This is due to safety concerns with our volunteers and your pet. Along with aggressive dogs, we strongly suggest any dogs over 50lbs use a local vet when possible.
---
What is an ear tip?
---
An ear tip is where 3/8" of the left ear is painlessly removed during surgery for an outdoor cat. This ear tip signifies the cat lives outdoors, is fixed, and has someone caring for them. The ear tip prevents finders from assuming the cat is 'lost' and removing them from their home environment before bringing them into an already crowded shelter. If your cat goes outdoors at all, we recommend you get your cat's ear tipped. Learn more here.
---
Do you offer boarding?
---
Yes! We offer FREE boarding of your animal the night before we transport them to get fixed. This boarding is included in your charge already. This is the ONLY night we offer this service. We do not allow late pickups on surgery night or boarding any other night. This is ONLY for animals who have a paid slot on the following morning transport.
---
Can I drop my animal off earlier, or pick them up later than the scheduled times?
---
No. This is due to us getting ready for the large number of animals we are boarding that night. We like a clean facility and all of our volunteers ready to go for the night. On surgery night, your animal must be picked up no later than 7pm (unless an email has been sent out delaying our return). Our volunteers have graciously been preparing for, and tending to, your animals since 11am the day before surgery. Their shift on the previous day sometimes runs them until 10pm, tucking your animals in, then they are right back at it at 3am surgery day, before spending all day on the drive to Panama City and back. They then continue this service by driving animals to Tiger Point after unloading animals in Milton. So we appreciate you allowing us to get home to our families by being ON TIME to get your animals.
---
How long after a mother gives birth can she be spayed?
---
We recommend waiting until babies are at least 5 weeks old and/or weaned. The babies must be able to go three full days without nursing. Mom can return to nurse 48 hours after surgery.
---
---
Signup
How do I sign my animal up to get fixed?
---
Click here and follow the instructions.
---
When do transport slots open?
---
Transportation to the spay/neuter clinic opens the Tuesday opposite our trips (the Tuesday we are not in Panama City), at noon (12pm). The Tuesday we open the slots will be three Tuesdays (21 days) prior to the actual transport date. Check out the events calendar here.
---
How many animals can I book on each trip?
---
We limit each person to 5 animals per trip.
---
Can someone contact me when transports open?
---
No.
---
Can someone sign me up over the phone or any other way outside of online?
---
No. Everyone must sign up online in order for our volunteers to accurately maintain the information necessary to get the 50 to 75 animals registered. ​
---
---
Prices/Transfers/Refunds
What is the cost to get my pet fixed?
---
Please click here to view prices.
---
If I don't trap my community cat in time, can I get a refund?
---
No. There are absolutely no refunds issued unless we cancel a trip indefinitely (this has happened exactly ONCE with COVID shutdowns). If you need assistance learning how to catch on time, feel free to email our TNR Coordinator at cats@ahope4src.com. We do understand situations outside of your control with outdoor cats. If you are unable to trap the cat you signed up, you can bring another cat, of the same sex, in their place. The cat coming in their place will receive the ear tip just as the one whose place they took. There are NO REFUNDS or TRANSFERS for OWNED (no ear tip) animals. ​
---
Can I transfer my date to a future one?
---
No. We do not allow transfers to future dates or offer refunds for cancellations since this is a limited slot service provided. Once you book your slot, it is unavailable for anyone else to use. This means we were able to help get one less animal fixed than what we prepared for. Our ultimate goal is to help as many people and their animals get the affordable service they need. ​
---
If you don't issue refunds, then where does my deposit go for the unused services?
---
Your funds are graciously accepted as a donation for our organization. Donations are used towards the expenses incurred during the operation of our business. Though we may be a non-profit entity, this does not mean there are no expenses. Donations are also used to help vet many animals without owners or animals who come into our care through no fault of their own. We prefer to get your animal fixed and vaccinated, as originally planned. Just know, should this not be possible, your funds do not go unused or without a tremendous amount of appreciation.
---
Can I add services at the time of drop off?
---
No. We try and be as streamline as possible during drop off. If you add services during this time, the line will be held up and other guests will be waiting. Please look at the price list and decide your options ahead of time.
---
What form of payment do you take if any extra charges are owed at pickup?
---
We only take cash or check on site. If you cannot come with cash or check then you must email transport@ahope4src.com before 5pm on pickup day and request a payment link.
---
---
What To Know in Advance
What do I need to have with me when dropping off my animal?
---
You will need your proof of current rabies vaccination, in the form of a certificate (if you opted out of getting one). Tags are not sufficient. Plus you will need the animal you signed up for the current trip. Please have your proof of payment for the current trip available, should we request it.
---
Can I feed my animal prior to drop off?
---
Yes. We walk the dogs in the morning prior to loading. We clean cat carriers/traps out as needed. All of the crates/carriers/traps are cleaned while the animals are in surgery, should they need it. You cannot leave food inside the holding unit.
---
What should I expect when I arrive to drop off my animal?
---
There will be a drive through drop off starting at the south end of our main facility. Cars will be lined up and directed around to the front of the building, to allow our volunteers to check in your animal and unload your vehicle. You will not exit the vehicle at any time. If you are dropping off in Tiger Point, then you will park on the left side of the church, to the back of the parking lot where the street light is. When the black van, with our decal on the side, arrives, you will line up to check your animal onto the van.
---
When do I drop my animal off?
---
Animals are dropped off on the night before your scheduled surgery date. Drop off times are (typically) 6pm to 7pm at our main facility in Milton OR 6pm to 6:30pm in the parking lot of the Community Life United Methodist Church. You choose the drop off location when you sign your animal up to be fixed. Please double check the confirmation email, as well as the Google Calendar invite, to see when the drop off and pick up times are. ​
---
---
Cage/Crate/Carriers
What is an appropriate size holding unit for my animal?
---
Your animal should have just enough room to stand up and turn around.
​
---
What type of carrier should my owned/tame cat come in?
---
A clean, hard-sided, plastic six-sided carrier. No soft carriers will be permitted. Cats are stacked in the vehicle and may get car sick in their carrier. Hard-sided carriers are for the safety and well-being of your pet. ​
---
What type of trap should my feral/wild cat come in?
---
A safe and humane trap which has at least one access door. Traps should be the size for cats or raccoons, but no smaller/larger. If you do not have a trap, please email cats@ahope4src.com to rent one for a $90 refundable deposit. Traps MUST have a cover for the trip to/from your home, to our facility. We typically remove your cover once inside our building. We have covers which are pheremone-infused to help your kitty feel comfortable.
​
---
What size/type crate should my dog come in?
---
The largest size crate we can accommodate is 22Wx36Dx24H. Remember that it should only be large enough for them to stand up and turn around in. The crate can be wire or hard plastic but MUST have a tray/bottom. Please make sure it is clean prior to drop off.
​
---
What does my animal need inside the holding unit?
---
Your animal needs a blanket, puppy pad, or newspaper inside their holding unit. Any blankets you send may get soiled or misplaced during cleaning. Toys are okay if there is no choking hazard. Please do not send anything you are afraid of losing during transit. There is to be NO FOOD inside the holding unit. Only one animal per unit is allowed. No leashes, harnesses, or any other attachment to the animal should be inside the unit unless it is a break away collar. If you need newspaper, please feel free to stop by between noon and 4:30pm on the Monday of your scheduled transport. You will need to knock and let us know you need paper, if it is not available on the front porch. ​
---
What needs to be on my holding unit?
---
There should be a clearly marked piece of tape with the animal's name and the owner's name on each unit. Please use the name you signed up on the transport. If you did not give the animal a name, then just put the owner/caretaker name. Make sure to remove any conflicting pieces of tape (ie tape from a previous animal on a previous trip).
​
---
---
Post-Op
How much recovery time will my animal need?
---
You will receive post-op instructions at pick up. For dogs, typically there is a 10 day recovery period. For cats, males need 24 hours while females need 48 hours. This can vary based on any surgery complications or special needs of your animal. If anything stands out during surgery, we will go over this with you at pickup. Click here for the post-op recovery document. ​
---
When do I pick my animal up?
---
Pick up is at the same location and at the same time as your drop off, on the night of surgery. So if you dropped off at the main facility in Milton on Monday, then your pick up time is between 6pm and 7pm on Tuesday night. If you dropped off in Tiger Point, at the Community Life United Methodist Church on Monday night, then your pick up is between 6pm and 6:30pm on Tuesday night. Click here for some of those details.
---
What if I have a question related to the surgery or any medical questions prior to the surgery?
---
Please call the clinic (Operation Spay Bay or Wiregrass Spay/Neuter Alliance) directly for any medical questions. We are simply the transport service offered in order to bring a resource closer to our community. We are not vets and we do not give out any medical advice. Please confirm which vet your animal has gone to, or is headed to, then call them directly. You can find the post-op form here which has the 24hr medical hotline. The clinic will not take your reservations, but they can answer your medical questions.

---
---
Vaccines/Tests/Extras
Is the rabies vaccine required?
---
Yes. If you have chosen a community cat package then it will be included. All animals in the state of Florida are required to have a rabies vaccine by the time they are 4 months old. Since the minimum age/weight requirement is 3 months/3 pounds for our trips, we require an updated rabies vaccine. If you elect not to purchase a rabies vaccine for your pet on your spay/neuter trip, you will be required to show proof of current rabies vaccination in the form of a certificate. Without this proof, you will owe the cost of the vaccine at drop off.
---
What is an FVRCP vaccine?
---
This vaccine protects your cat against four dangerous viruses: Feline Viral Rhinotracheitis, Calicivirus, Panleukopenia and Chlamydia. This vaccine is also known as the "Feline Distemper" vaccine. It is a core vaccine which is given every 2 to 4 weeks from age four weeks and up to 16 weeks, then annually.
---
What is a Da2PP vaccine?
---
This vaccine protects your dog against Distemper, Adenovirus Type 2, Parvovirus, Parainfluenza and Leptospirosis. This vaccine is also known as the "Dog Distemper" vaccine. It is a core vaccine which is given every 2 to 4 weeks from age four weeks and up to 16 weeks, then annually.
---
What is Bordetella?
---
Protects against airborne, highly contagious upper respiratory virus. Recommended to be given two weeks prior to surgery (if possible). Bordetella is also known as "kennel cough" for both dogs and cats. It is not a vaccine offered for cats on our transports yet is offered for dogs.
---
What is a Heartworm test?
---
This test is for dogs over 6 months of age. It detects presence of adult heartworms. The dog is a natural host for heartworms, which means that heartworms that live inside the dog mature into adults, mate and produce offspring. If untreated, their numbers can increase, and dogs have been known to harbor several hundred worms in their bodies. Heartworm disease causes lasting damage to the heart, lungs and arteries, and can affect the dog's health and quality of life long after the parasites are gone.
---
What is a Triple Test?
---
This is a simple blood test for cats which detects presence of Feline Immunodeficiency Virus (FIV), Leukemia virus (FeLV) and Heartworm infestation. Recommended for cats 6 months and older. FIV Positive: A positive test result indicates that an unvaccinated cat has been circulating FIV antibody and therefore is likely infected. Though there is no cure for FIV, recent studies suggest that cats with FIV commonly live average life spans, as long as they are not also infected with feline leukemia virus. FeLV Positive: A positive test detects the presence of FeLV p27 antigen, which if found, is diagnostic for FeLV infection. Feline Immunodeficiency Virus (FIV) and Feline Leukemia Virus (FeLV) are feline-only retroviruses that cannot be transmitted to humans or other animals. Not all cats who test positive for FIV or FeLV will develop infections or symptoms that are fatal or that otherwise seriously impact their quality of life.
---
What is an FeLV Vaccine?
---
This vaccine protects against Feline Leukemia virus, transmitted by contact with infected cats. Negative Triple Test required before vaccination. This is one of two boosters required before annual vaccination to maintain protection.
---
What is a Cone Collar?
---
A cone collar, also known as an "E Collar" ("E"=Elizabethan), is a plastic protection collar worn to keep your pet from removing and aggravating their stitches. It is highly recommended for active and young animals, animals who have a tendency to stress chew on themselves, and dogs. Outdoor cats should not be put in a cone collar unless monitoring them in a large enclsure is possible.
---
What Dewormer is provided?
---
For dogs, Drontal Plus is the dewormer sent home with your pet. Drontal Plus is an oral medication specially formulated for small dogs and puppies 3 weeks of age or older. It is prescribed by veterinarians to help treat a variety of intestinal worms including tapeworms, hookworms, roundworms, and whipworms. These broad-spectrum dewormer tablets are scored for accurate dosing and can be crumbled and mixed into your canine companion's favorite food for easy administration. For cats, Drontal is prescribed by veterinarians to help treat a variety of intestinal worms, including tapeworms, hookworms and large roundworms. These broad-spectrum tablets are scored for accurate dosing and can easily be crumbled and mixed into your cat's favorite food for easy administration.
---
What is a Microchip?
---
A microchip is a permanent method of electronic identification. The chip itself is very small – about the size of a grain of rice – and is implanted subcutaneously (just under the skin) between the shoulder blades at the back of your pet's neck. Each chip has a unique number that is detected using a microchip scanner. It is not a GPS tracking device but it can save your pet's life and get them home to you much faster than any other method. This is HIGHLY recommended. If your pet already has a microchip then you should register it here. We do not place duplicate microchips since this will give your pet a 50/50 chance of being returned to you, depending on which microchip the finder scans.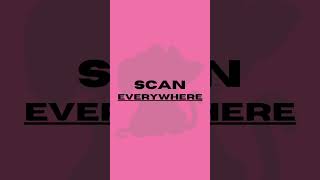 ---
What does Advantage Multi treat?
---
Advantage Multi is a once-a-month prescription pet medication for cats and dogs that controls fleas, prevents heartworm infection, and kills intestinal parasites. You must have a negative heartworm test from within 6 months in order to add this item.
---
---